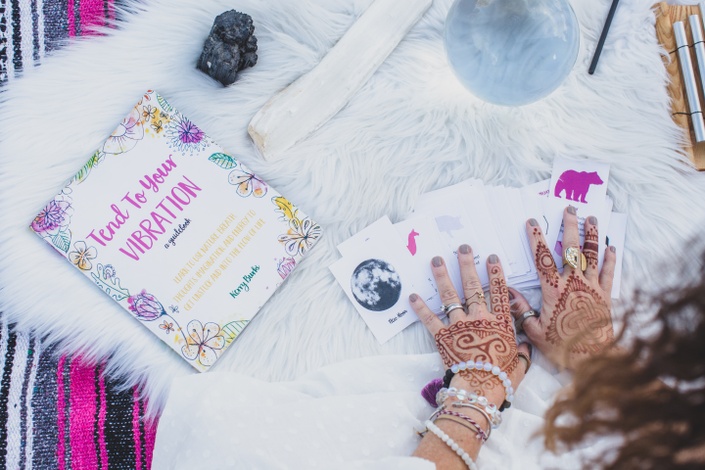 Tend To Your Vibration
Create A Magical Life!
Do you wish that life was more magical?

Are you tired of looking outside of yourself for answers?

Are you ready to experience less self-judgment and more self-compassion?

Do you want to feel connected to and supported by the universal energies around and within you?
Yes? Wonderful. Your journey begins here.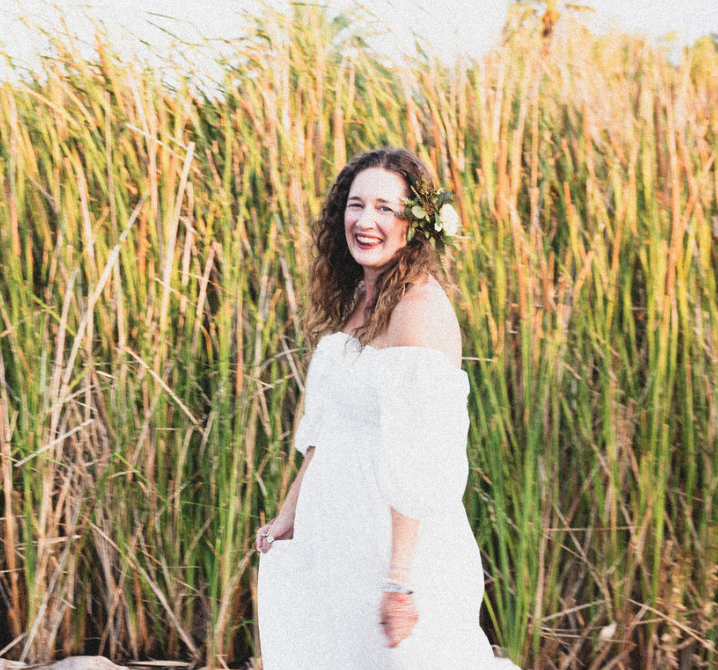 TEND TO YOUR VIBRATION ONLINE COURSE
Module 1:

By the end of this section, you will know how to use tools from the physical world to release stress and cope with life so you can relax and be happy.
Module 2:

By the end of this section, you will be using breathing exercises to help shift your energy in positive ways while bringing health benefits to your body and mind.

Module 3:

By the end of this section, you will have used self-life coaching exercises to help you remove blocks and switch to a more positive mindset by discovering what makes you happy, learning to love yourself as you are right now, and believing that you are worthy of your dreams.
Module 4:

By the end of this section, you will know how to go from coping to thriving using techniques to help you worry less, trust yourself more, and feel more connected to yourself and the universe.

Access bonus lessons to help you embody everything you have learned: How To Create Rituals and Working With Oracle Cards. Also, there are two videos sharing how you can bring some of what you learned into your morning and evening routines.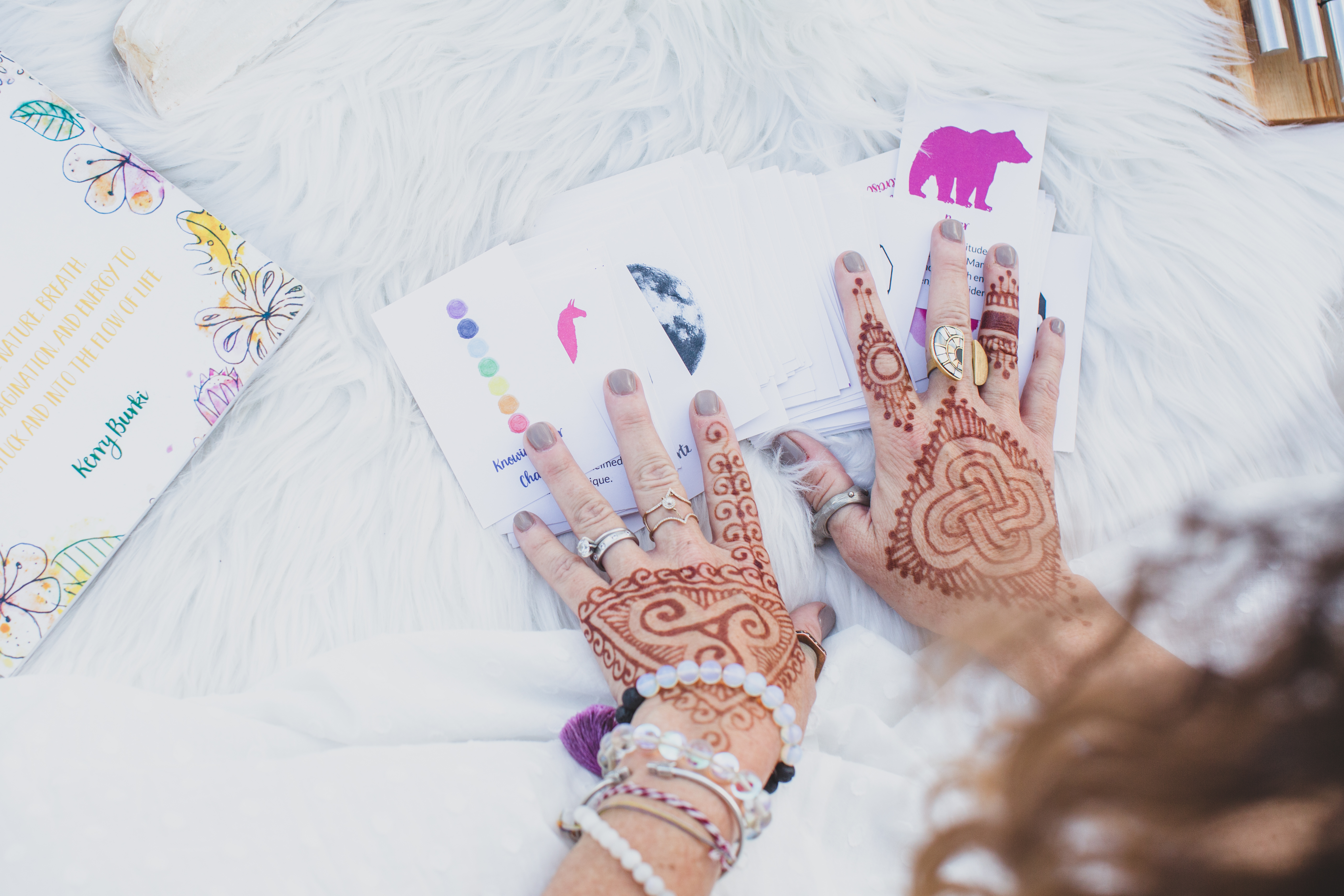 HOW IT WILL WORK:
Once you sign up, you will have full access to this one-of-a-kind program to complete at your own pace.


The course is a mix of video, audio, and PDF lessons along with journal prompts and homework.


Owning a hard copy of Tend To Your Vibration is optional. Each module includes a PDF for each lesson.


A list of required and optional supplies can be found below in the FAQ section.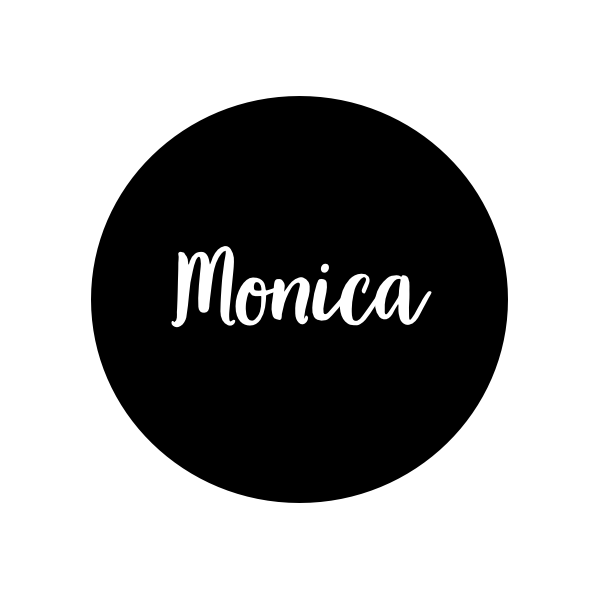 Kerry is absolutely wonderful. She really helped me to connect with my inner self and feel more comfortable in my skin for the first time in my life.
The tools I learned in this course I've used over and over and it really helped me deal with stress in a much healthier way. I am vibrating higher and definitely recommend this course to others.
- Monica I.
Your Instructor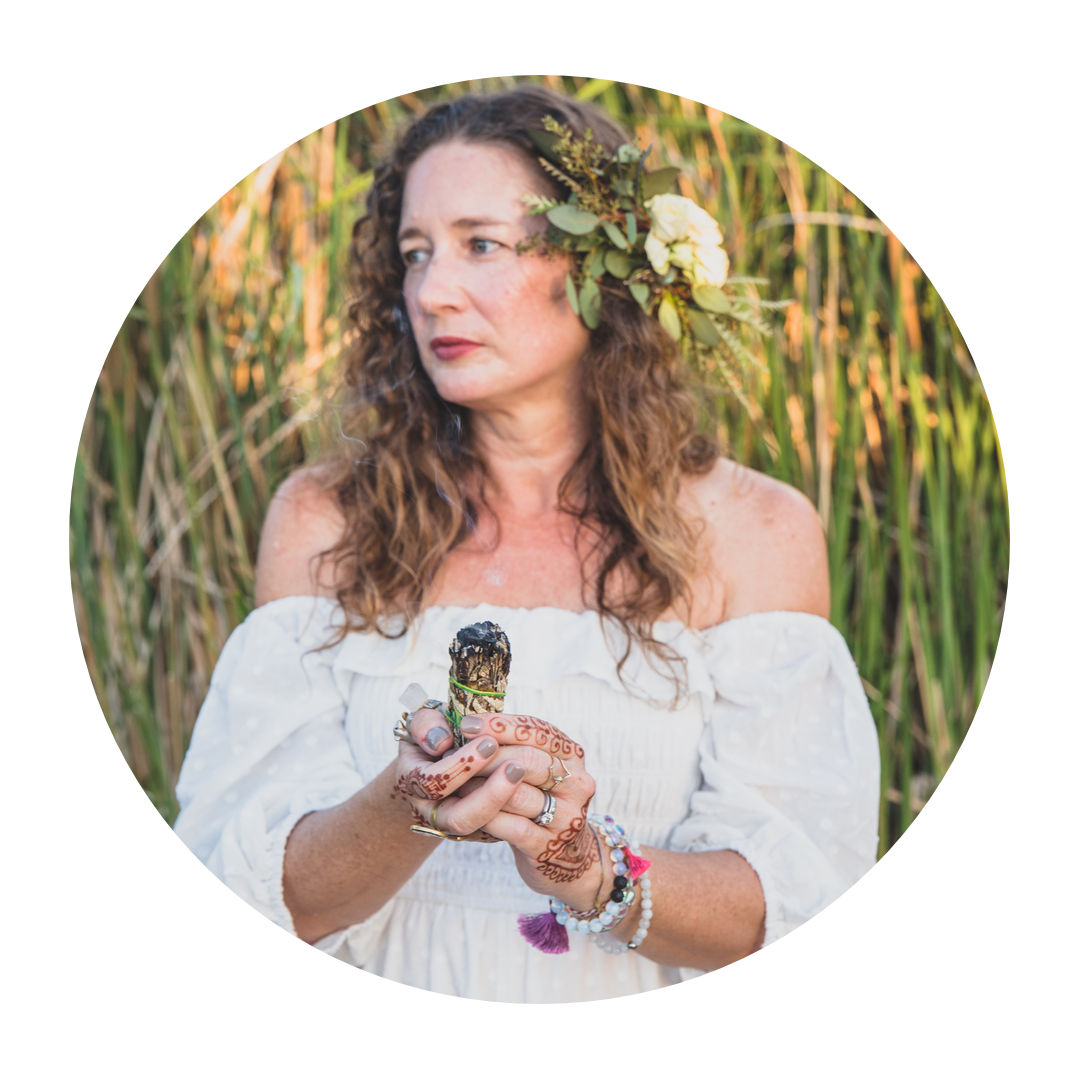 Hi love! I'm Kerry Burki, the author of Tend To Your Vibration. I've been teaching about the spiritual arts since 2004 as a certified yoga teacher, intuitive mentor, and magical living and wellness coach. I recently launched an apprenticeship and certification program online and also teach about the law of attraction at the Southwest Institute of Healing Arts in Tempe, AZ. I love finding and sharing ways to feel good, release stress, slow down, and feel magical that easily fit into our busy lives.

Wondering what the course will be like?
You can preview the 4 Intro videos for each module plus 1 of the lessons for free!
Simply click on the lessons below that say Preview. Enjoy!
Course Curriculum
Welcome!
Available in days
days after you enroll
Working with Breath
Available in days
days after you enroll
Frequently Asked Questions
I am new this type of work, will it work for me?
If you have an open mind and an open heart then the answer is yes. Such an exciting time for you!
I have been doing this type of work for a while now, will there be anything new to learn?
I believe anytime we slow down to intentionally tune in and focus on ourselves will create a powerful and positive shift. Plus, I have never offered anything like this before so it will be a brand new experience!
What if I am unhappy with the course?
Due to the digital nature of the content in my courses, there are no refunds or reimbursements. Please read the sales page thoroughly to help you understand what is being covered and what is included. I encourage you to take your time at the checkout and consider your purchase carefully.
How long will I have access to the program?
All of the course materials, worksheets, and videos are downloadable so you will have a lifetime to enjoy them. You will have access to the course platform where you work through the lessons for however long the program continues to run or one full year. Please reach out to
[email protected]
with any questions.
Are positive results guaranteed?
Like most things in life, you will get out of this program what you put into it. All of these lessons have positively changed my life. I am hoping they will also positively change yours. You will learn how to empower yourself and shift your energy to a higher vibration. If you commit to doing the lessons, you will feel a massive positive shift in the flow and experience of your life. You will also feel more confident and your life will be more magical.
Will I need any supplies for this course?
Yes! For the whole course, you will simply need a journal. For Module 1 - Working With Nature, you ideally want at least one of the following crystals: Green Aventurine, Sodalite, Howlite, Red Jasper, Snowflake Obsidian, Rainbow Fluorite, Carnelian, Citrine, Moonstone, Smoky Quartz, Angelite, Clear Quartz, Amethyst, Tiger's Eye, Selenite, Rose Quartz, Turquoise, or Black Tourmaline. At least one of the following: Herb bundle (rosemary, garden sage, mugwort, etc.), Incense, Frankincense Resin, Singing Bowls, Hand Drums, Chimes, Room Spray. At least one of the following essential oils: Lavender, Lemon, Frankincense, Peppermint, Patchouli, or Cedarwood. Optional: Fresh or dried flower or bouquet of flowers. Preferred: One taper candle or mini ritual candle. Feel free to email
[email protected]
with any questions!
Who is this course perfect for and who is it not for?
It is perfect for those looking to create a more magical life and love the idea of the book coming to life with video, homework, and bonuses. It is not for people who want to read my book and implement all 30 lessons on their own with no support. The intention of this course is to bring the book to life using videos, homework, and bonuses. There is added material in the course that is not in the book.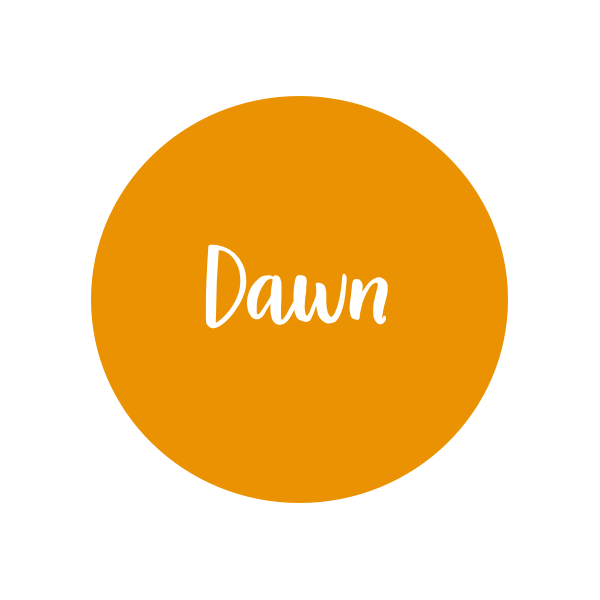 This was a beautiful course! I feel brighter and more in tune to myself after taking it.
Learning about breath work was really beneficial and I'm finding myself using this new knowledge throughout my week. I'm more organized and less cluttered! I will definitely take advantage of re-watching these lessons as long as I'm allowed to! Thank you very much for sharing yourself with the world!
- Dawn P.
Your vibration is your emotional energy.
This course will help you begin to tend to your emotions, environment, and vibration like you would a garden or your home.
The goal of this course is to help you learn how to handle the ups and downs of life with more grace and ease.
You will feel empowered by the work you do and happy that you have committed to bringing positive change into your life.